APRIL FREDRICK
'...a real soprano, her tone is beautifully placed..'
Christopher Morley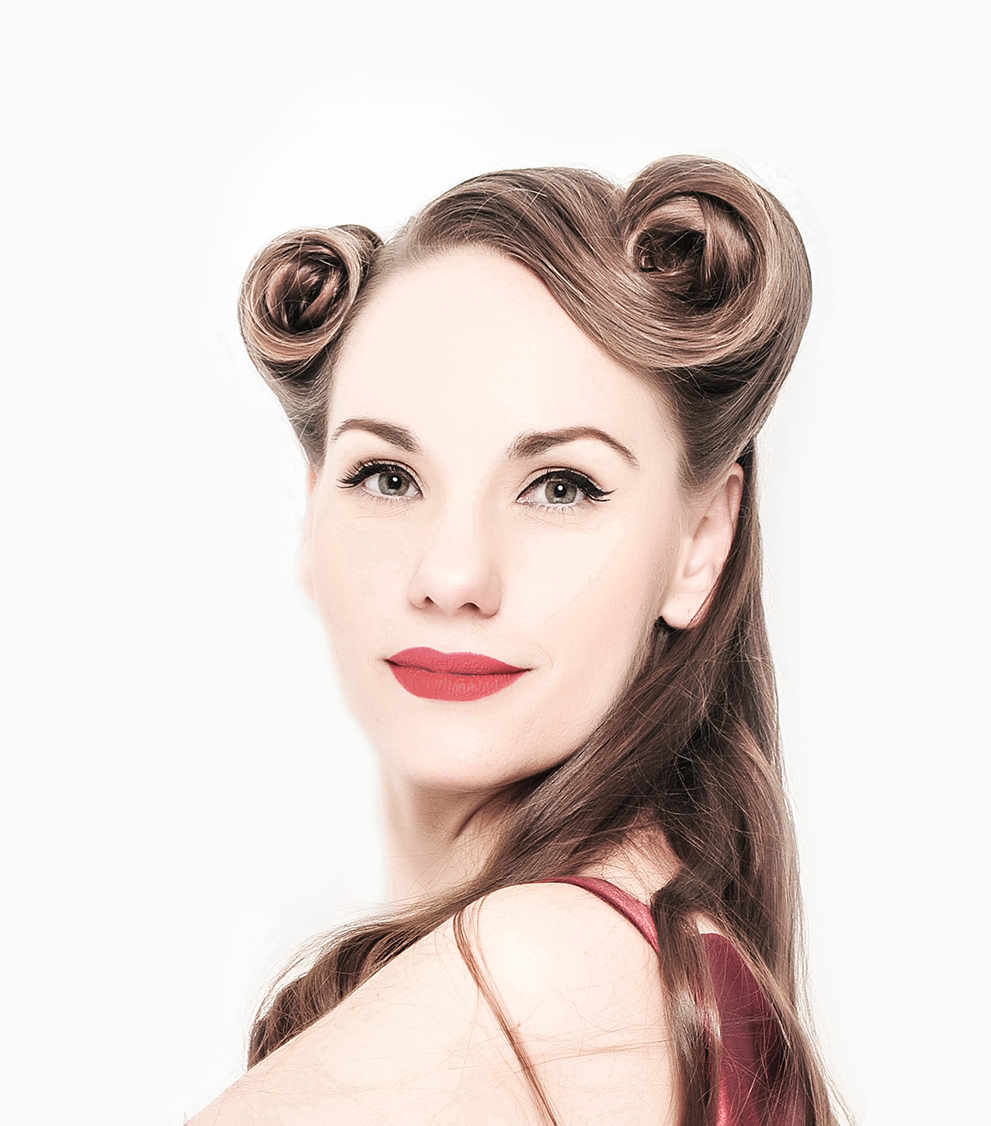 "The splendid, strong-willed Jane of April Fredrick, whose terrific dramatic sense, reflected both visually and vocally, revealed the music as not just dramatic but utterly riveting."
Roderick Dunnett
This new recording pays an affectionate tribute to composer John Joubert who is 90 in March. The world première of his 2-Act Opera Jane Eyre was recorded live during a concert performance at the Ruddock Performing Arts Centre in Birmingham last year and features April in the title role along with David Stout, Gwion Thomas, Mark Milhofer and the English Symphony Orchestra conducted by Kenneth Woods. This special 2-disc release will be available to coincide with John's birthday celebrations in March.
26 January, 2018, St James's Piccadilly
Eric McElroy, piano
A concert for the Robert Graves and Wilfred Owen Societies, celebrating the centenary of Graves' marriage to Nancy Nicholson in that church, an event at which Owen was in attendance.
Programme including songs by Gurney, John Ireland, Arthur Bliss, and the world premiere of Eric McElroy's new Graves song cycle 'A Dead Man's Embers'.
10 February, Huntingdon Hall, Worcester
English Symphony Orchestra
Mahler Symphony no. 4
Das Irdische Leben
Schubert Die Forelle
Der Tod und das Mädchen
Humperdinck Die kleine Sandmann and Abendbeten
An innovative programme featuring the Eric Stein chamber version of Mahler's Symphony no 4 and new arrangements by ESO Artistic Director Kenneth Woods for the same forces, exploring themes of childhood innocence, death and starvation, and a child's view of heaven.
24 February, All Souls Church
Mozart 'Alleluia' from Exsultate, Jubilate
Handel 'Let the Bright Seraphim'
Strauss 'Morgen'
Cliver Malabar 'Lux Aeterna' (world premiere)
A virtuoso orchestra of members of the Musicians' Network and Epiphany presents 'Light Eternal', a joyous and moving programme of music exploring the theme of light within the classical repertoire and faith as a whole, including four world premieres, of which April is premiering one, 'Lux Aeterna' by Clive Malabar.
10 March, St Ebbe's Oxford
Handel Messiah
Dei Gratia Baroque Ensemble
Dei Gratia Baroque Ensemble, of which April is a founding member, presents Handel's beloved oratorio as part of St. Ebbe's Lenten programme.
27 March, St John's Church Downshire Hill
Passion
Dei Gratia Baroque Ensemble
An innovative new dramatised and abridged version of Bach's St John Passion with narration and a new translation by Lawrence Olsworth-Peter and Noel Tredinnick.
16-17 April, Potton Hall
Recording Alan Charlton's expansive song cycle The Cloud, a setting of Shelley's epic poem, with Will Vann, piano.
15 June, Sustainable Studios, Cardiff
April will sing in a programme for the closing of Kieran Lyons' exibition 'Stable Hinges and Depleted Footballs', including songs by Gurney, Cole Porter, and Flanders and Swann and an improvisation by voice and violin, responding to the works.
17 May, National Memorial Arboretum, Lichfield
April will sing for the dedication of the National Memorial to British Victims of Overseas Terrorism at National Memorial Arboretum in Lichfield, a televised event including Handel's 'Lascia ch'io pianga', a piece chosen by the families whose loved ones will be celebrated, as well as the national anthem.
30 June
South West Essex Choir
Carl Davis The Armed Man
Haydn Little Organ Mass
22 July, Wells Cathedral
Somerset Chamber Choir
Richard Laing, conductor
Vivaldi Gloria
4 October, St. John's Smith Square
Will Vann, piano
A solo recital as part of SJSS's 'Americana'festival including songs by Copland, Prèvin, Argento, Bernstein, Ives and A Dead Man's Embers, a new cycle by Eric McElroy which April premiered at St. James's Piccadilly in January 2018.
Copland Twelve Songs of Emily Dickinson
Argento From the Diary of Virginia Woolf
The Diary
Rome
War
Prèvin Sallie Chisum Remembers Billy the Kid
Ives The Circus Band
Down East
They are There
Bernstein Two Love Songs
Piccola Seranata
McElroy A Dead Man's Embers
2 December, Royal Concert Hall, Nottingham
Nottingham Harmonic Choir
Richard Laing, conductor
Handel Messiah
2 February 2019
Maidstone Symphony Orchestra
Brian Wright, conductor
Wagner Liebestod
Strauss Four Last Songs
9 February 2019, Pittville Pump Rooms
Cheltenham Symphony Orchestra
David Curtis, conductor
Strauss Four Last Songs