My second recording on the Somm label with pianist Mark Bebbington,Earth's Call: songs soprano and piano by John Ireland, is now available!
http://www.somm-recordings.com/somm/ifield.php?id=216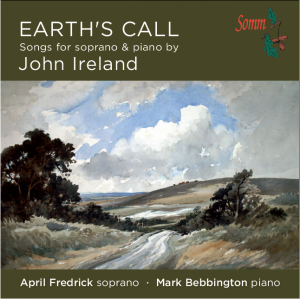 In other news, I've just been booked for my first Four Last Songs, with Richard Howarth and the Chester Philharmonic on 15 November, and I'll be singing Mahler Symphony 4 next May 15 with the Warsaw Philharmonic in the Royal Concert Hall in Nottingham. Hurray for glorious music!