APRIL FREDRICK
'...a real soprano, her tone is beautifully placed..'
Christopher Morley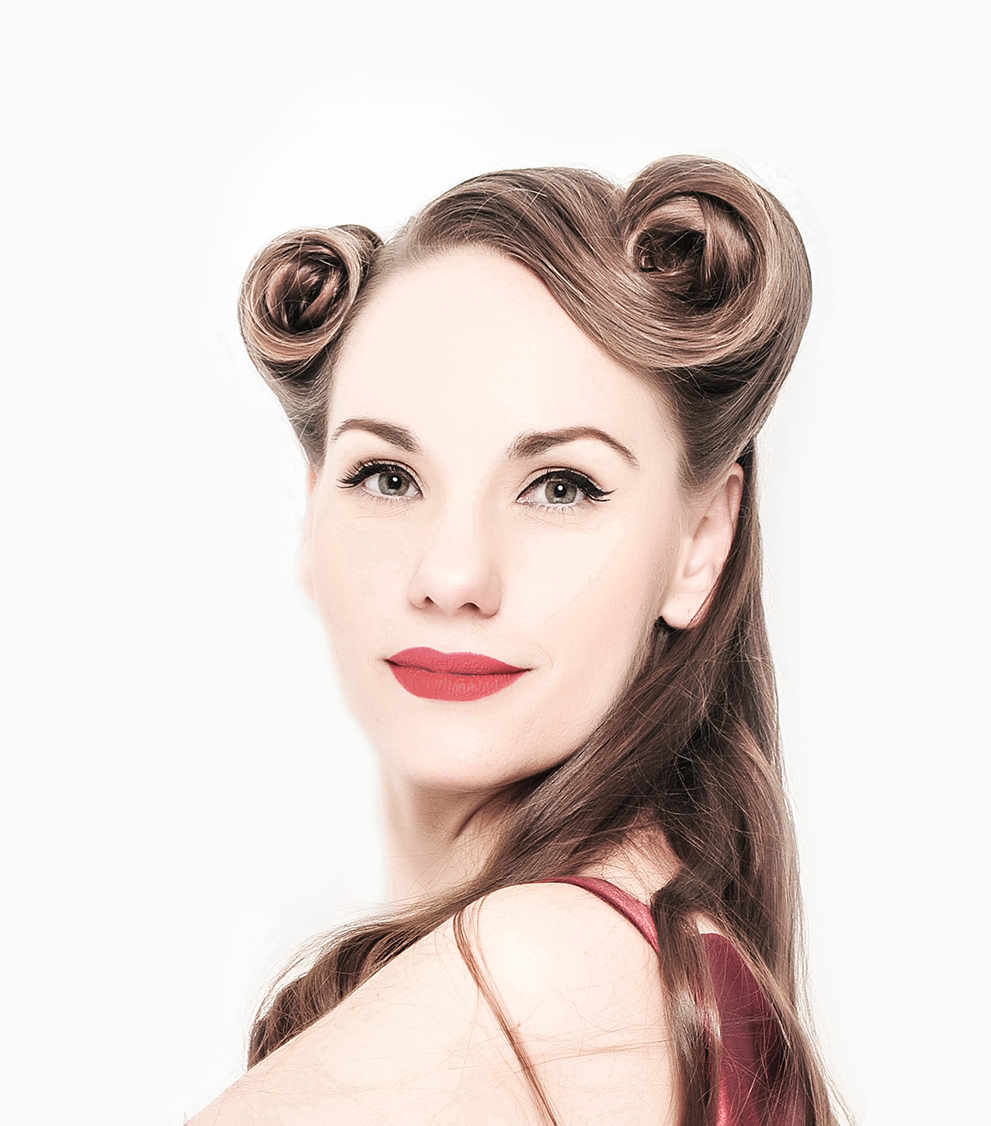 "The splendid, strong-willed Jane of April Fredrick, whose terrific dramatic sense, reflected both visually and vocally, revealed the music as not just dramatic but utterly riveting."
Roderick Dunnett
This new recording pays an affectionate tribute to composer John Joubert who is 90 in March. The world première of his 2-Act Opera Jane Eyre was recorded live during a concert performance at the Ruddock Performing Arts Centre in Birmingham last year and features April in the title role along with David Stout, Gwion Thomas, Mark Milhofer and the English Symphony Orchestra conducted by Kenneth Woods. This special 2-disc release will be available to coincide with John's birthday celebrations in March.
2 February, Mote Hall, Maidstone
Mote Hall, Maidstone, ME15 7RN
Maidstone Symphony Orchestra
Brian Wright, conductor
Wagner Liebestod
Strauss Four Last Songs
9 February, Pittville Pump Rooms
Cheltenham Symphony Orchestra
David Curtis, conductor
Strauss Four Last Songs
22-23 February Haslemere Hall, Surrey
Opera South
Jonathan Dove, Mansfield Park
Director: James Hurley
Music Director: Harry Sykes
Haslemere Hall, Surrey CR7 7BE
April joins a stellar cast as the vivacious, scheming 'Mary Crawford' in Opera South's ingenious new production of Jonathan Dove's Mansfield Park, directed by James Hurley.
23 March, Albert Hall, Nottingham
Nottingham Harmonic Choir
Richard Laing, conductor
Albert Hall, Nottingham NG1 5AA
Haydn Creation
4 May 2019, Trinity College Chapel, Cambridge
Cambridgeshire Choral Society
Richard Laing, conductor
Poulenc Gloria
28 May, Stratford Playhouse, Stratford-upon-Avon
Orchestra of the Swan
Kenneth Woods, conductor
Stratford Playhouse
Stratford-upon-Avon CV37 6LU
Mahler Symphony no. 4
David Matthews Le Lac (world premiere)
April returns to Mahler's masterful miniature jewel of a symphony and sings the world premiere of a major new work by David Matthews for chamber orchestra and soprano, setting Alphonse de Lamartine's epic poem Le Lac.
5 June, Pembroke College, Oxford
April Fredrick, soprano
Mark Bebbington, piano
Pembroke College
Pichette Auditorium
April returns to the recital stage with long-time duo partner and renowned solo pianist Mark Bebbington for a varied programme of songs by Gurney, Ireland, Rachmaninov, Debussy and John Joubert.
29 July, Gloucester Cathedral
Ivor Gurney Hall, 9.30am
Three Choirs Festival
April Fredrick draws upon her Masters and doctoral work on the late songs of Ivor Gurney to give the audience a window into the fascinating work of this multi-faceted and troubled creative genius.
30 July, Gloucester Cathedral
BBC National Orchestra of Wales
Neal Davies, bass
Three Choirs Festival
Gloucester Cathedral
John Joubert, An English Requiem
After her critically acclaimed premiere of 'Jane' in Joubert's opera Jane Eyre, April makes her premiere at the Three Choirs Festival as well as with the BBC National Orchestra of Wales, singing another masterwork by Joubert dedicated to the memory of its composer, who died in January 2018.
14 September, Wolfson College, Oxford
Simon Over, piano
Wolfson College, Oxford, 3-4pm
A Music of Her Own
A musical and dramatic portrait of Virginia Woolf in her final years, A Music of Her Own, incorporates Dominick Argento's superb and harrowing song cycle From the Diary of Virginia Woolf, in which Fredrick, alongside another actress reading excerpts from Woolf's works and diaries, portrays the brilliant author in her final years. First premiered at Wigmore Hall by Sarah Connolly and Fiona Shaw.
20 June, 2020 Bridgewater Hall, Manchester
Wrexham Symphony Orchestra
Richard Howarth, conductor
Bridgewater Hall, Manchester
Mahler Symphony no 8